Please join us for our second annual gourmet extravanganza, Reubens for Rotary 2017.  Come enjoy hand-crafted cheeses, salami, kraut, and pastrami, all home-made.  Plenty of vegan and vegetarian fare as well.
We hope you can join us. Save the date!
When? Sunday June 4, 2017, 3 pm to 7 pm
Where? Home of Steve and Suzanne Carlson
3126 La Mesa Drive, San Carlos
This is our all-artisanal smorgasbord for Rotary's good work around the world, in particular our water project to build an aqueduct for Berber villages in Morocco's High Atlas Mountains.
Spearheaded by local attorney and San Carlos Rotarian Steve Carlson, this project will benefit the villages where he previously served in the Peace Corps as a Health and Sanitation Volunteer more than two decades ago.
This water project will benefit three villages by converting the existing earthen irrigation ditch into a properly engineered aqueduct. The new aqueduct will more efficiently distribute the limited water from the snowmelt in the mountains, which are situated at the edge of the Sahara Desert.
The project in Morocco is proceeding in tandem with the Rotary Club of Marrakesh, and construction is now getting underway.
To avoid credit card fees, you can send a check for $80/ticket, payable to:  San Carlos Rotary Club, Community Services, Inc.; P.O. Box 515; San Carlos, CA  94070. Please put "Reubens" in the "For" line.
To pay by credit card, use the link below: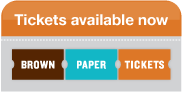 Click here for a description of our project, with photos and videos
Meanwhile, donations are always welcome.  We welcome your generosity.  Please click on the Donate button below.  And thank you, thank you, thank you, for all your support.  We are working hard to put your contributions to work!
Atlas Mountains Project Donations