Please join us for our second annual gourmet extravanganza, Reubens for Rotary 2017.  This is our all-artisanal smorgasbord for Rotary's good work around the world, in particular our water project to build an aqueduct for Berber villages in Morocco's High Atlas Mountains.
We are working in tandem with the Rotary Club of Marrakesh to improve the irrigation system and drinking water in a series of villages in Morocco's Ouarzazate province, where San Carlos Rotarian Steve Carlson previously served in the Peace Corps.  This is our effort to return their hospitality and goodwill, consistent with Rotary's goals of promoting health and prosperity around the world.
This event is hosted at the home of Steve and Suzanne Carlson, in the San Carlos Hills.  It is a great place for a party.  Last year we had over 140 attendees, including the former U.S. Ambassador to Morocco, and the head of non-governmental organization Corps Africa, another of our partners in this project.  We raised over $17,000.  Here's a video collage of the event.
This will feature home-cultured cheeses, home-cured pastrami, home-smoked salmon, home-baked breads, home-fermented kraut, etc.  Wheels of parmesan and asiago cheeses are aging away.  Plenty of vegetarian and vegan options. The beef came courtesy of Steve Carlson's law partner in Texas, Paul Zoeller, who slaughtered a cow for the event
We hope you can join us. Save the date!
When?  Sunday June 4, 2017, 3 pm to 7 pm
Where?  Home of Steve and Suzanne Carlson
3126 La Mesa Drive, San Carlos
To avoid credit card fees, you can send a check for $80/ticket, payable to:  San Carlos Rotary Club, Community Services, Inc.; P.O. Box 515; San Carlos, CA  94070. Please put "Reubens" in the "For" line.
To pay by credit card, use the link below: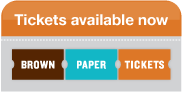 Click here for a description of our project, with photos and videos
Meanwhile, donations are always welcome.  We welcome your generosity.  Please click on the Donate button below.  And thank you, thank you, thank you, for all your support.  We are working hard to put your contributions to work!
Atlas Mountains Project Donations